Recent screenshots of the upcoming Armored Core Silent Line Portable game for the PSP have revealed a variety of new parts to be included in the next AC game as well as some new features.
1. Shortened load time thanks to some of the game data being installed in the memory stick.
2. Data from AC3P can be carried over, though only 1/10 of the credits will be ported over aside from all of the parts.
3. A.I. training seems to be back as well.
On to the new parts: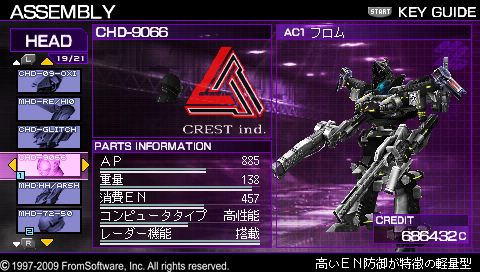 CHD-9066 (Neo HD-D-9066. The thin, rounded head from AC1)
MHD-HH/ARSH (appears to be new)
MHD-72-50 (Looks like the dome head from AC1)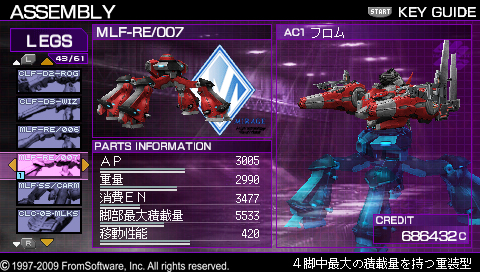 MLF-SS/CARM (Neo ZLF-A3/CARM from AC2, on the menu sidebar)
Rumored and not in any picture:
BEX-AA00 armor extension from AA
It will be interesting to see how these new head parts will affect SLs already balanced head selection, despite the overall dominance of the MISTEYE head part in many designs back in its heyday. All other parts from AC3P seem to be coming back in SL Portable.
We will continue to update you with information as soon as it comes.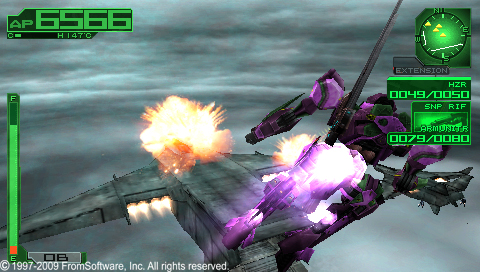 One oddity is that the SRF80's picture makes use of the FENRIRs which does not come out till AC:NB.
Discuss the upcoming game in our forums.