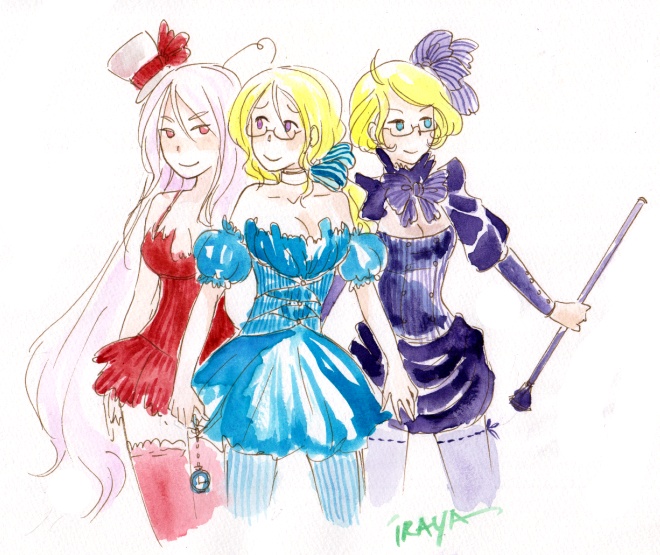 Resident ecchi artist and Hetalia fan Iraya-Sama is the newest addition to the Raven Republic blogging team. She'll be in charge of shifting our attention away from giant robots every once in a while through the use of cutesy and oppai!
For her debut piece, she wanted to share a (NSFW!) photomontage of her progression as an artist all the way back from 2003 up to today.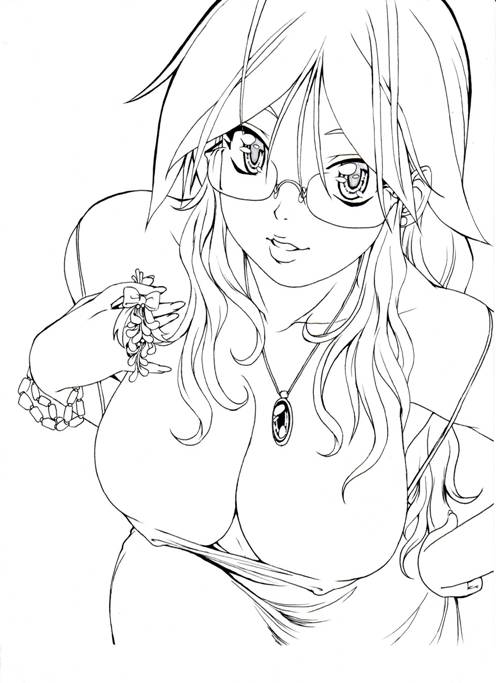 Hint: There is a mistletoe in the picture, look for it and you'll know where to kiss… Anyway, as RR is slowly trying to be active again, our resident illustrator Trace has made another mind-blowingly awesome rendition of RR's cover girl Sophie Emilia. Sophie wishes everyone an advanced Merry Christmas! She just keeps looking better and better.
Thanks Trace :D.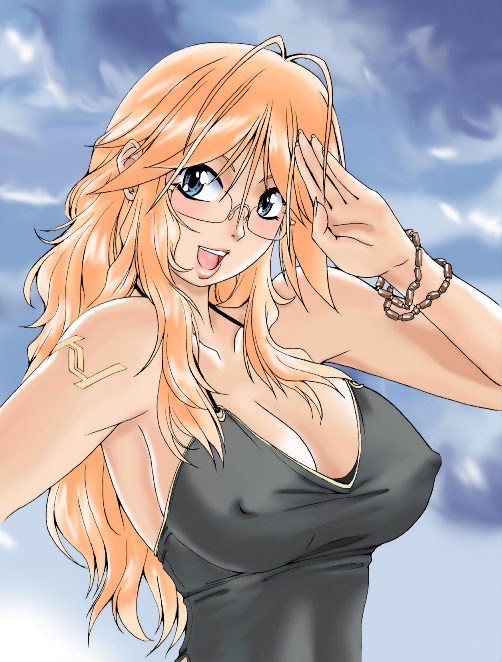 Welp, it's that time of the year. Raven Republic was founded on August 13, 2006. We couldn't resist posting a new colored Sophie Emilia picture to commemorate this event, drawn and colored yet again by the very talented Trace 02. RR's cover girl still looks as fresh as ever. With all the events and meetings RR's members have been through, we all hope to expect RR to stay around much longer.
Happy Birthday RR!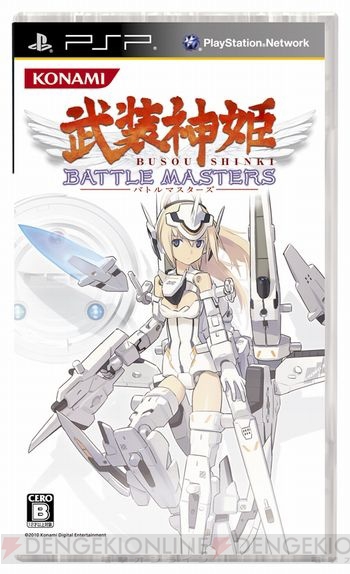 Let's sidetrack a little from our usual Armored Core coverage and focus on a recent game released under the name Busou Shinki: Battle Masters.
For those who are not familiar with the name, Busou Shinki (Armament God Princess) is a toy franchise accompanied by an online game that features girls clad in armor and weapons. Each series release is called a "Wave" where in each Wave, a specific artist designs weapons and armor sets, giving a unique feel or theme for each Wave release. Continue reading after the jump: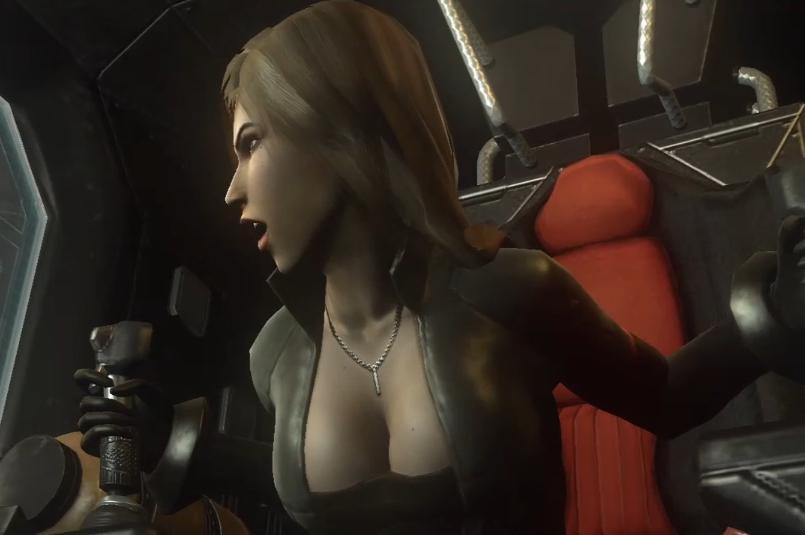 Yes, there are boobies in the game.
Pretty much the trailer that will sum up everything that one could expect from Front Mission Evolved (and possibly more given the screenshot). The new trailer features new in-game footage, developer interviews, and a better overall idea on what the game feels like. This possibly shows and tells more about the game besides playing Front Mission Evolved itself. Hit the jump for the new trailer: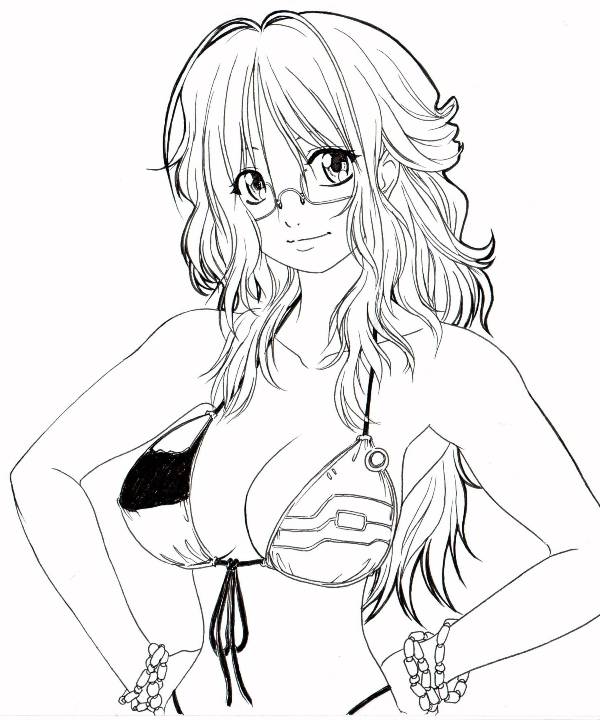 Ever wondered who the little chibi girl on the side of some articles? She's no other than Sophie Emilia, Raven Republic's very own covergirl created by none other than our very own Trace. For this summer illustration, Sophie is in the mood for soaking up some rays. Can you tell which AC core part resembles those patterns on her top?
Thanks Trace for creating another wonderful piece. You may want to look at more pictures of the lovely Sophie under the appropriate tag.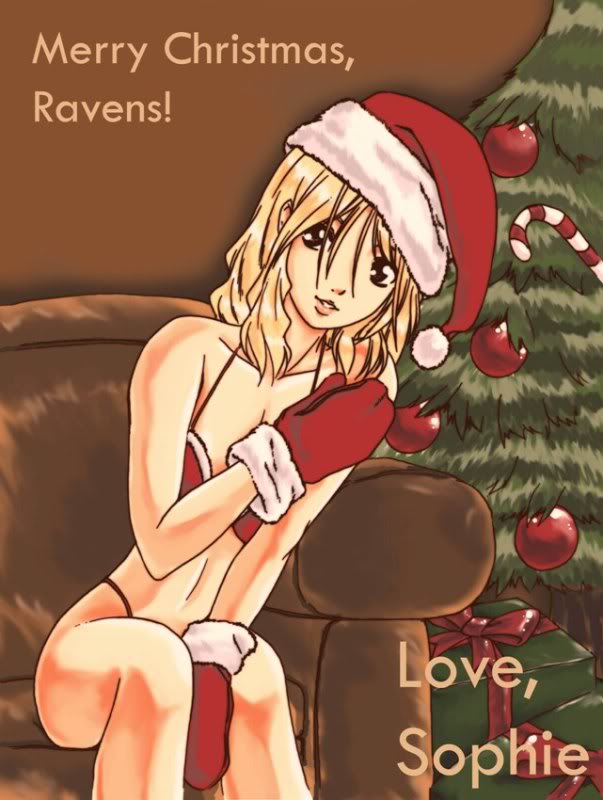 Seasons Greetings from our very own RR cover girl Sophie, carefully drawn by our resident artist Trace. Merry Christmas and a Happy New Year to all you guys!
Full-sized image here.