Category:
Anime & Manga
Anything to do with anime and manga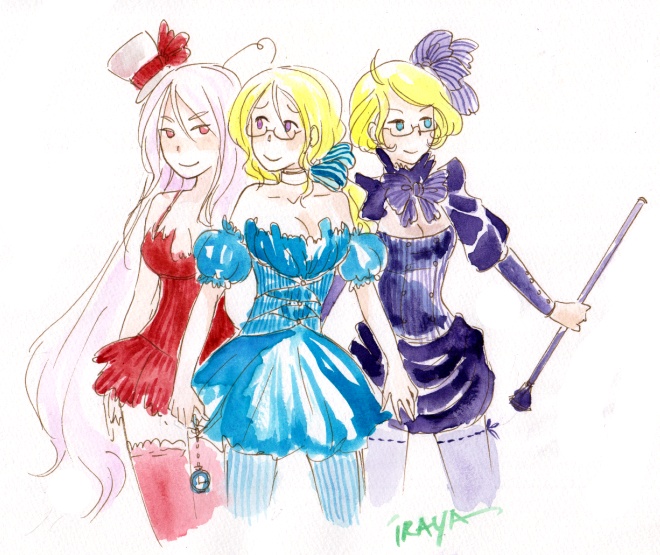 Resident ecchi artist and Hetalia fan Iraya-Sama is the newest addition to the Raven Republic blogging team. She'll be in charge of shifting our attention away from giant robots every once in a while through the use of cutesy and oppai!
For her debut piece, she wanted to share a (NSFW!) photomontage of her progression as an artist all the way back from 2003 up to today.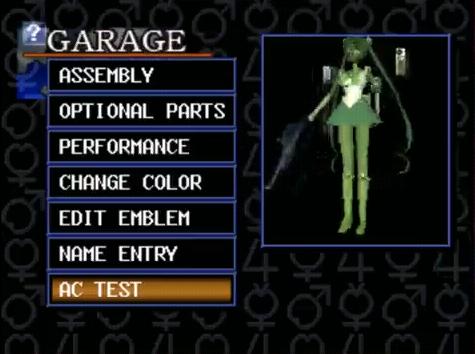 What's this? Someone actually took the time of putting a robotic version of Sailor Moon for Armored Core: Master of Arena, and it looks like it is working just as expected. We're strangely excited about trying this out for some reason, and we're expecting some sort of magical transformation to occur when you equip the grenade launcher. See the gameplay video after the jump:
Attn: Immaterial and general Busou Shinki fans. Part of your dreams have come true:
So what is this? Like Busou Shinki, this is an anime about cute girls girls in battle armor. The difference is, they actually have some nice looking CG battles to show for it. Not exactly on the level of the beautiful Macross F, maybe a level below it but still quite good if you ask us. Watch the trailer above to see for yourself.
To quote Fox, one of our forum members:
I see a weapon that looks like funnels, a weapon that looks like an exceed orbit and a weapon that looks like an AC-style laser blade, plus the guy's armor seems strangely familiar as well.
A connection maybe?
[via: Japanator]
Infinite Stratos is set for a winter anime season release.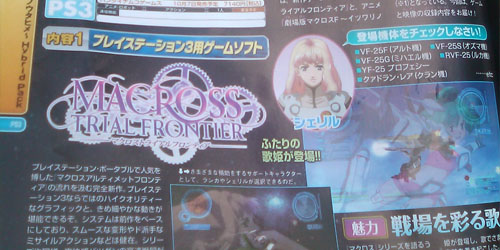 Famitsu magazine released details that Bandai Namco have announced Macross Trial Frontier for the Playstation 3. The PS3 game is set to be a sequel to Macross Ultimate Frontier released a year ago for the PSP. The game itself is bundled with the first Macross Frontier movie in one blu-ray disc packaged as "Macross Frontier: Itsuwari no Utahime ~ Hybrid Pack" an unusual method of distributing a game similar to the blu-ray release of District 9 included an early demo of God of War 3 for the PS3 as well. Hit the jump for the magazine scan: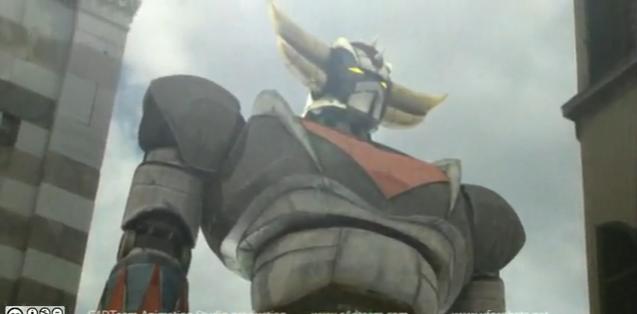 What you can expect here is a (rather) short CG re-make of the classic 70's Super Robot anime Grendizer. While lacking the production values of the Gaiking trailer, this one has an actual short fight scene and perhaps a gritty preview of things to come if this project continues. This short video was created by C4D Team Animation Studio for the 30th anniversary of Grendizer in Italy (Apparently Grendizer and giant robots in general have quite a following in Italy). The video itself is quite entertaining, give it a view and compare it to the original 70's opening after the jump: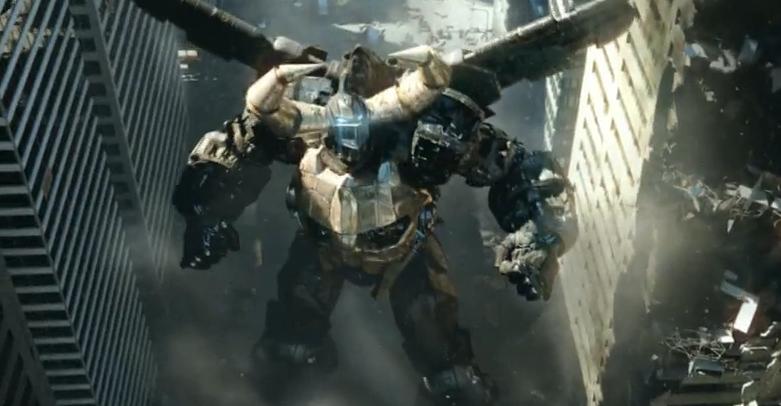 A Hollywood treatment of the classic super robot anime Gaiking was recently announced at the Tokyo International Anime Fair. From the trailer, it looks like this classic super robot show will be getting a very gritty treatment and will feature current generation movie CGI. Gaiking is probably more known outside Japan as part of the Force Five series which also included other famous super robots such as Dangard Ace (Planetary Robot Dangard Ace) Starvengers (Getter Robo G) Grandizer (UFO Robot Grendizer) Spaceketeers (Starzinger). Take a look at the awesome trailer, along with the original Gaiking OP so you can compare and contrast the differences after the jump: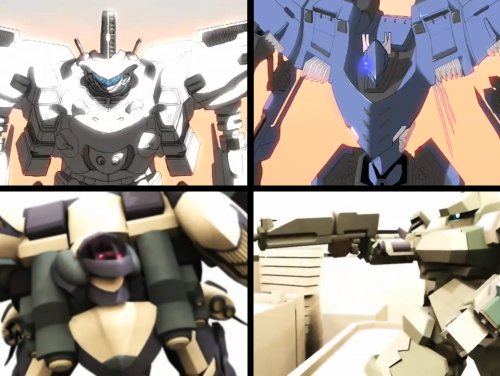 A person's passion can drive him to greatness or insanity. But in the case of these videos it may be a little of both. Giving the AMV fan-treatment to the relatively small Armored Core fandom requires persistence, patience, and some talent. All those definitely show in the videos below.