RR cover girl Sophie Emilia shows more of her artistic side with the following original pictures by the talented Trace-02. First off is an artistic rendition of Sophie in the vein of Art Neuvo, influenced by the style of Alfons Mucha. I may have been enticed by some spell the illustration may have cast on me, and I can't help but enjoy looking at the picture.
The second image was supposedly inspired by a scene in Lone Wolf and Cub, the details of which I don't know, but I'll have to take Trace's word for it.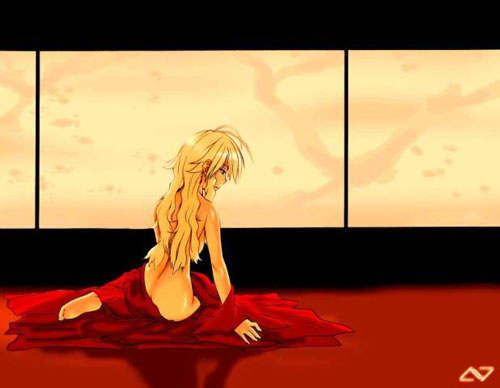 This last picture is meant to show how Sophie look at home. I have a soft spot for girls with glasses, so I really dig this picture a lot.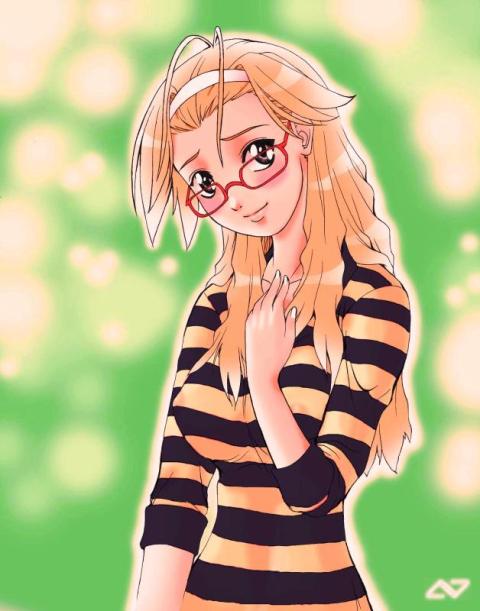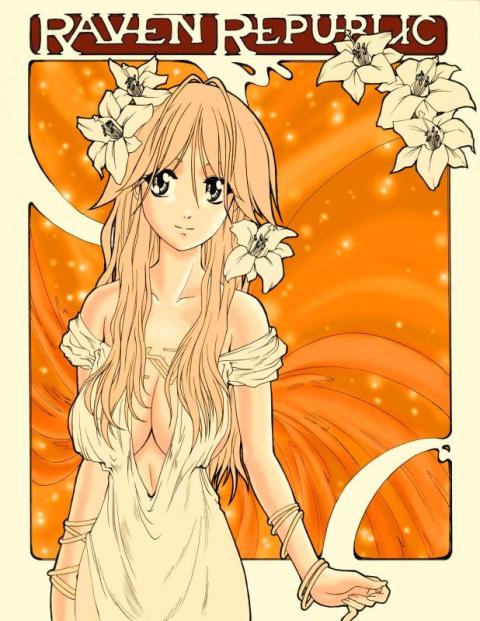 In case this still doesn't satisfy your urge to look at her, you can always take a look at our Sophie thread for more images, some of which are a bit to risque.
Thanks to Master Trace-02 for further fleshing out RR's "mascot".