UPDATE: Gameplay video added.
Quite possibly the Front Mission game we should've had instead of the spin-off Front Mission Evolved. Dual Gear is being created by a small group of five developers, that aim to bring a top-notch mecha strategy game to life for your PS4/XB1 or Mac/PC. And they just might be able to pull it off with the support of mecha fans. Gifs, vids, and more info after the jump.
Would you look at that? I already feel that this is the mecha game we were meant to have for some time now. Beefy mecha animations, huge guns with a sense of weight, this title seems to be filling a niche hole for mecha fans that have been deprived for some time. Not since Front Mission 5 have I been excited for a mecha game like this.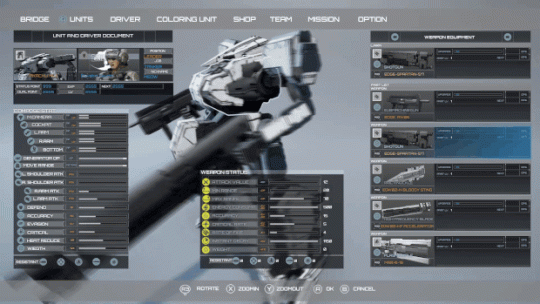 Of course, as expected, there's a lot of customization options for your mech, at every bit of it looks superb.
The best part right now? There's a demo available at their indiegogo page, so you can try what they have to offer before you pledge some money. Go check it out if you feel like givin' some mecha love.
Here's a gameplay video:

Check out Dual Gear's Indiegogo page for more info on their project. We hare in RR might just follow this game's development.