Okay, looks like our mecha trigger fingers will have to wait a little further, as Front Mission Evolved's release date has been pushed back to September 28, a full 2 weeks from the original September 14 release date. However, all is not lost as FME's devs are preparing two pre-order bonuses for those who wish to purchase the game prior to its release date. These bonuses are only available when you pre-order the game at Amazon, Gamestop, and Best Buy in North America only.
The two bonuses are the Calm and Rexson series of wanzers, both of which have existed since the first game and have been given updated visuals for FME. Like in previous games, the Calm is a multi-role wanzer while the Reckson is more sniper-oriented in design. Hit the jump to see what these classic Wanzers look like now:
Rexson: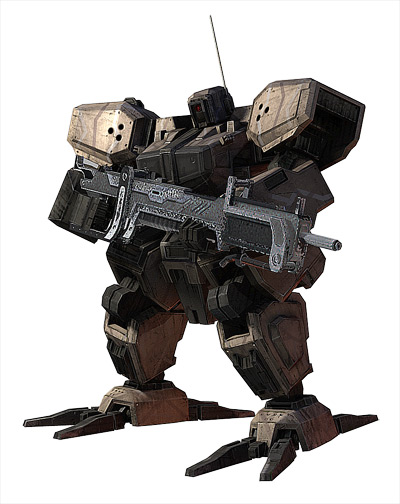 Calm: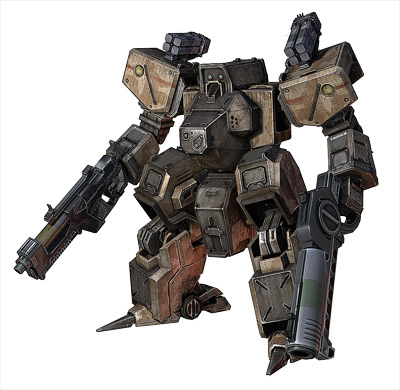 On a personal note, the Rexson looks a bit bulkier than any of its previous incarnations.
[via: FME devblog]