Oh you're my only sunshine! The GA SUNSHINE model kit we were hoping to exist will indeed materialize soon. The kit seems to feature a dessert tan finish, two sets of two weapons (CHEYENNE-02 missiles and the basic GA bazooka), which makes it essentially a stripped down version of the game version's weapons (much like the Rosenthal kit prior to the Noblese Oblige release). Still we're pretty excited for this one.
Also, an awesome looking Frame Arms model kit which looks like it can exist in the realm of Armored Core as well. Frame Arms picture after the jump: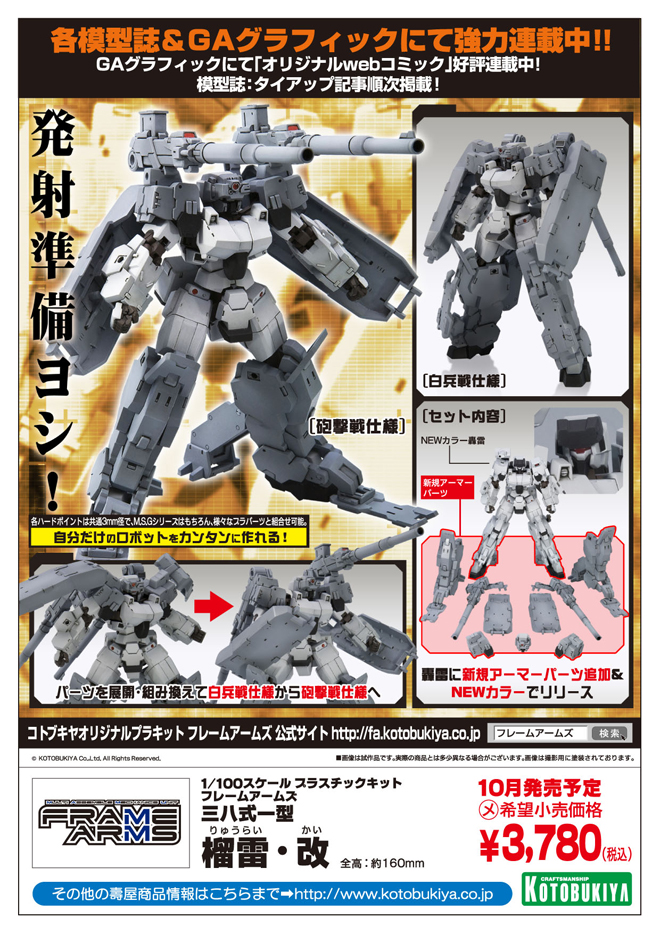 Nice. Correct us if we're wrong, but do both kits get a release date set on August 6, 2010?
Thanks J.E. for the update.
Visit the Kotobukiya website for more info.