The Front Mission Evolved blog recently updated with data on a new Wanzer set called the Zephyr, adding to the already revealed Frost and Zenith units in the game.
Developed by Diable Avionics, the Zephyr is the next generation Wanzer poised to replace the standard models currently in use. The overall structure of Zephyr can support a moderate range of weaponry and still maintain a high rate of mobility.
The Zephyr appears to be an original Wanzer design making its debut in FME. At first glance, the name seems to be an exclusion from Diable Avionics' standard naming convention of using weather phenomena on their Wanzers (Frost, Gust, Storm for example), though a bit of further reading might lead one to the name of Zephyrus or "The West Wind" in Greek mythology, which puts it squarely back into Diable's part naming system. More on the Zephyr's brief history after the jump:
However the true nature of the Zephyr design is to facilitate Diable Avionics use of the EDGE System (Emergency Defense Galvanosynaptic Enhancer). Built specifically to withstand the stress brought on to a Wanzer during EDGE use the Zephyr manages a high level of responsiveness even in its current prototype state.
One can only speculate what this EDGE system is, and if it may be related with the overall plot of the upcoming Front Mission game. Besides this, it remains to be seen if the Zephyr has any specialized tactical role in the game, and if it can compete with Front Mission's more well established roister of iconic designs such as the Zenith and Frost. In addition, there is one more unit existing in concept art form, but has yet to be officially reviled: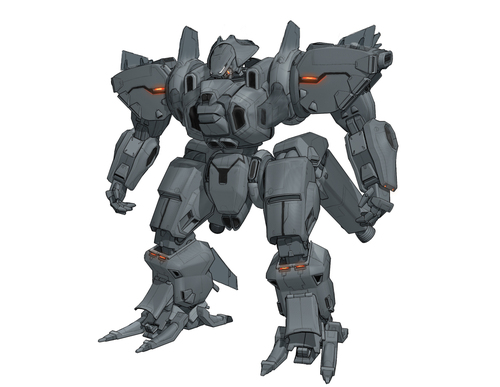 On a recent blog post, the developers' art direction for the game have been reviled, with the aim of bringing in the classic look of Wanzers mixed with some innovations:
As for the Wanzers, Square Enix and Imaginary Friends did the leg work in developing an interesting new style based on the original designs of the pre-existing Wanzers from the series, all of which will be recognized by the fans. The new styles on the designs were very angular and layered, which gave the original designs an extremely unique look. We also added new designs to the mix, mainly with the large boss Wanzers the player will face.
Such as this: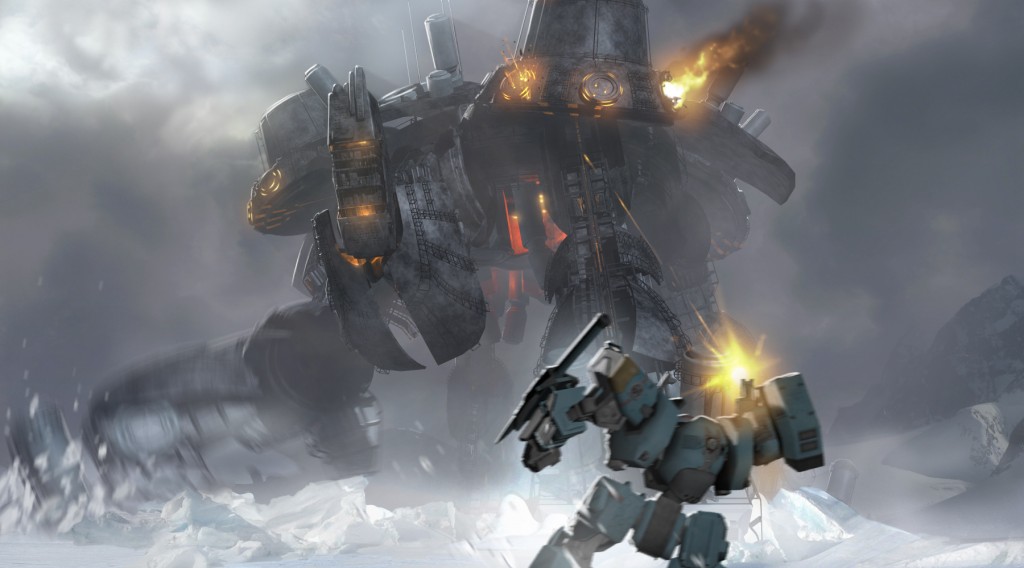 Front Mission Evolved is being developed by Double Helix Games, the first time a Front Mission game is being developed outside Square-Enix. FME is planned for release on the PS3, Xbox360, and the PC. No word on a release date.