PLDT, one of the largest Internet Service Providers in the Philippines announced that they've begun testing their new fiber-optic service in selected areas across general Metro area. The technology is leaps and bounds ahead of the established DSL system in place, so this could only mean more downloads, less lag with games, and easier communication overall. As quoted from this news source, the following areas are included for pilot testing of this new service:
PLDT said FTTH will be initially marketed to high-bandwidth residential customers such as households in high-income subdivisions and condominiums.

Pilot areas for PLDT's new service will include Bonifacio Global City in Taguig, Forbes Park, Urdaneta Village, and Dasmarinas Village in Makati City, Ayala Heights in Quezon City, Wack Wack in San Juan, Valle Verde in Mandaluyong, and certain areas covered by PLDT in Subic and Clark free ports.
However, not everything goes as planned. Here's an interesting anecdote from forum member Sforza: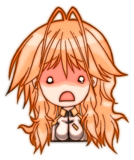 A PLDT rep recently passed by our house and asked my brother if we were willing to participate in a beta test for fiber, or FTTH. It would be 5x faster than our current connection, and it would be for FREE. It would also have fixed our dc-when-it-rains grounded phone line problem which has always caused random disconnections.

…He said no, because he "didn't know WTF they were talking about".