Late updates seem to be the norm around here. Gotta change that for the New Year, RR!
Just this past December 28 to 29, a number of us went to have some R&R (the real R&R) over at Tagaytay Highlands. Once again, care of the kind sforzando, we stayed at a pretty nice condominium unit with all sorts of activities and good eats planned.
The two days passed quickly, with much fun and enjoyment that was had. I personally hope to do this again, at the end of this year hopefully. Maybe get some sort of tradition going.
For lack of better writing at the moment, and with a certain belief in my own, I think I summed it up best:
BESTERESTERTESTEREST more like it.

Late beginnings,
runaway employees,
planting bugs,
long road trips,
popping ears,
beautiful vistas,
awesome cabins,
12 floors,
AC elevators.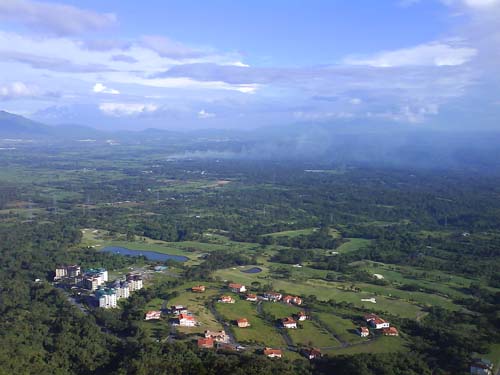 Ace Combatistas,
Street Fighters,
GGers,
Tekkenites,
bazaars,
"Did someone say pORN???!!!",
Japanese curry,
named plastic cups,
Bookworm is the best RPG ever,
side B,
untouched sake,
freezing December nights.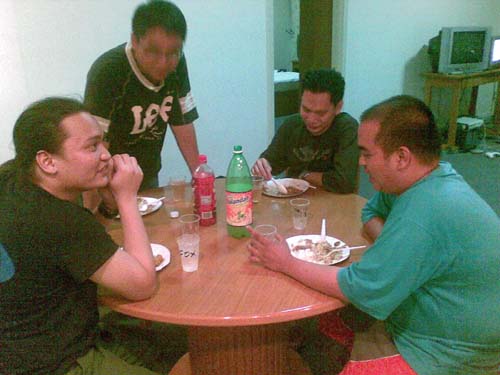 Early risers,
longganisas in a pot,
tae kwon do,
marsupials,
cute Chinese girls with the strength of 3 men,
20 year old monks who look 45,
closet Annas,
"my down+4 is longer than yours",
Korea is not a word,
Korean food is cancerous.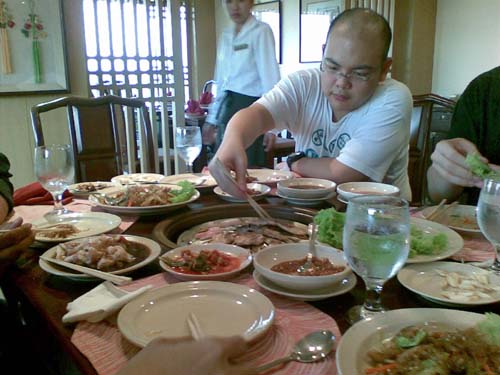 Cleanup time,
fire exits,
pictures,
parting of ways.

Friends,
memories.

*bow*

Thanks gents.

Oh yeah if you read this entire post you're gay mwahaha
There ya go. As inside-joke-filled and as cryptic as I could make it.