A short cryptic tweet from Kotobukiya may hint of a new upcoming Armored Core model kit that might make its debut on September, possibly during Wonder Festival. The message above has a few keywords that might make it easier for AC fans to decipher, these include "2, and Blue" your speculation is as good as ours, but our guess is a Variable Infinity edition of Armored Core 2's cover AC Ethermaster as seen after the jump: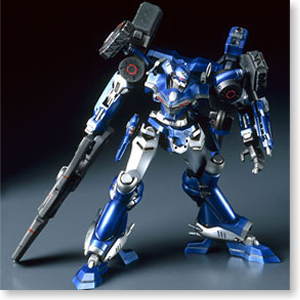 A Variable Infinity version of this lovely toy would be awesome. In any case, what do you guys Kotobukiya's next release be?
Thanks J.E. for the heads up.