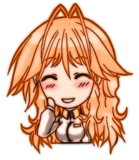 From Software's official YouTube channel recently posted an English trailer of Armored Core Last Raven Portable, which also reveals the release date on May 6, 2010. Like the previous versions of the Armored Core portable series, Last Raven Portable will be released through PSN at the same price of $14.95. At least we now know for sure that Last Raven Portable will finally be accessible to Armored Core's international fans. Hit the jump for the official English trailer:
Thanks again to J.E. Magog for the news combo.
EDIT: Bugger, the release date is on May 6, 2010.