Messoria
(reaper)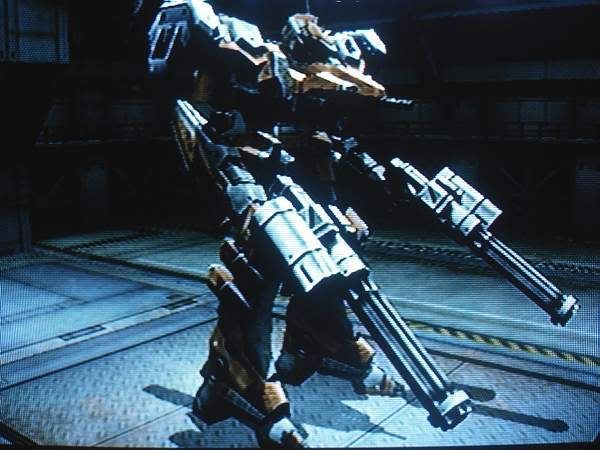 Frame
EYE - 20 cooling, 40 solid defense, 40 energy defense
C98E2 - 50 cooling, 50 solid defense
152 - 40 cooling, 30 solid defense, 30 energy defense
COUGAR2 - 50 cooling, 50 solid defense
Internal and motive parts
GULL - 100 booster heat
MONJU
G91 - 100 energy output
ANANDA - 30 energy drain, 70 cooling
Weapons and Equipment
RM2/3
SATYROS
M2
M2
Optionals
AMINO
069ES
069SS
071EC
075LA
CODON
086R+
MARISHI
Frame colors
B - 128/84/52
A - 110/110/110
O - 100/100/100
D - 200/200/0
J - 75/75/75
Weapon colors - all black
This is one is actually based the AC used by Vega in my first AC fic. I remember some guy using a double-M2 setup last PACT1 and decided to make one soon afterwards. I've had this one on my card since late October. Hella lot of fun to play.
The twin M2s plus the orbits whittle AP away like pirahnas. The missiles are used for keep-away. With the machine guns, its close-range but with the missiles, i can go mid. It can also function as a lefty-gunner while readying the missiles.
Comments needed on the internal parts. The frame parts too.
"May those who accept their fate find happiness. May those who defy their fate find glory.

"