Welcome to the pic request thread.
If you wanna see a pic of your AC in <a href='http://ravenrepublic.net/gallery/index.php' target='_blank'>Armored Kodakan</a>, just post your request and we'll build your AC. Easy lang sa mga request cos there are only a handful of us doing this. Post the parts you want and the color scheme of the AC and we'll have them up and running in a day or so.
Add a profile of your AC and your pilot if you want. Not really necessary but just to make things more interesting.
This is a test-run for now. These ACs here are from my fanfic "Wings of Tomorrow". Sample lang yung format below, you don't need to follow it.
AC - Conqueror
Pilot - Caliban Ethoras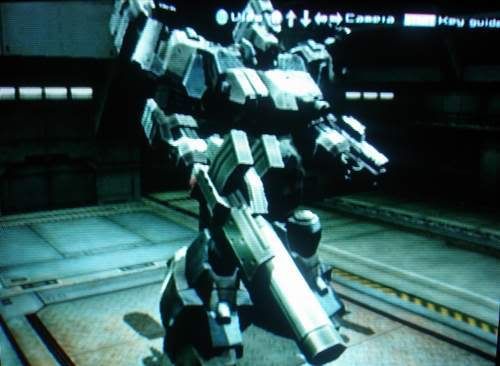 Frame
head - EYE3
core - C770/U
arms - 9AG
legs - JACKAL2
Internal and motive parts
boosters - VULTURE2
FCS - LIMPET
generator - G91
radiator - ANANDA
Weapons and equipment
SS2
94M2
BP
95G
Optionals
AMINO
9ES
1EC
9L+
RIBOSE
MARISHI
Pilot profile - A former soldier and a thirty-year veteran Raven, one of the most distinguished pilots in the Ark. Has been known to take promising recruits under his tutelage and turn them into lethally effective pilots. These prot
"May those who accept their fate find happiness. May those who defy their fate find glory.

"