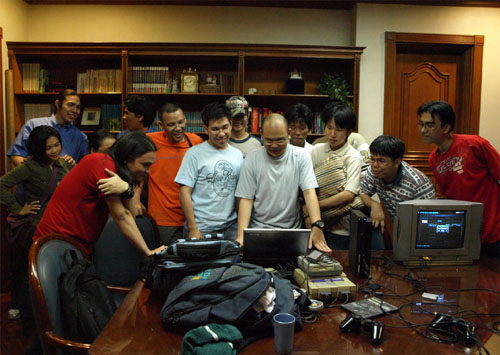 Thank you Big Rigs, the best game ever made. If it weren't for your greatly detailed textures and spot-on collision detection, as well your tight controls and realistic physics, this shot would have never happened.
Yeah there's Rick Jesus in the center, and Goat Iscariot to his side. The other disciples may have moved around a bit though. For comparison's sake: Continue reading »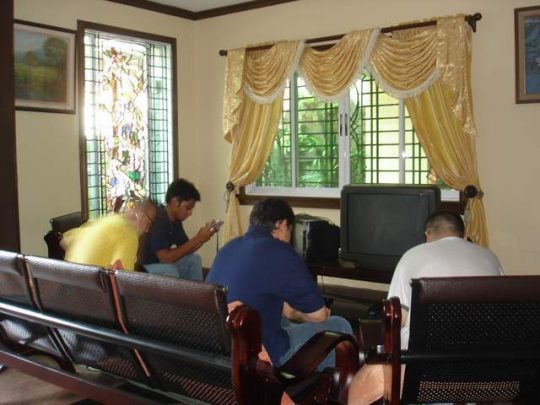 "If something can go wrong, it will."
– Murphy's Law.
"God does not want PACT II to happen."
– overheard at DT's place, May 19, 2007
It's very rare to see me get violent. Ask anyone who's known me for quite a while and they'll say that I'm very much a pacifist (which is just a nice way of saying I'm a coward). However, if ever there was one person I would really like punch in my entire life, it would be that guy named Murphy and his stupid law. If there ever was a day when it seemed that that stupid law was totally enforced, it would have been the nineteenth of May, when it seemed as if all sorts of mishaps occurred, at least to a select group of individuals, who incidentally, all belonged to the Raven Republic.