I haven't made a new thread in ages @___@
Anyways - I somehow convinced my club mates that video games will help with reflexes - but since most of them don't have consoles (sad isn't it? ) I introduced them to RUA. It's pretty much just "make a new high score" thing going on...
Plus the fact I'm too lazy to play anything extremely time consuming (RPGs and crap) ...
Here's mine so far: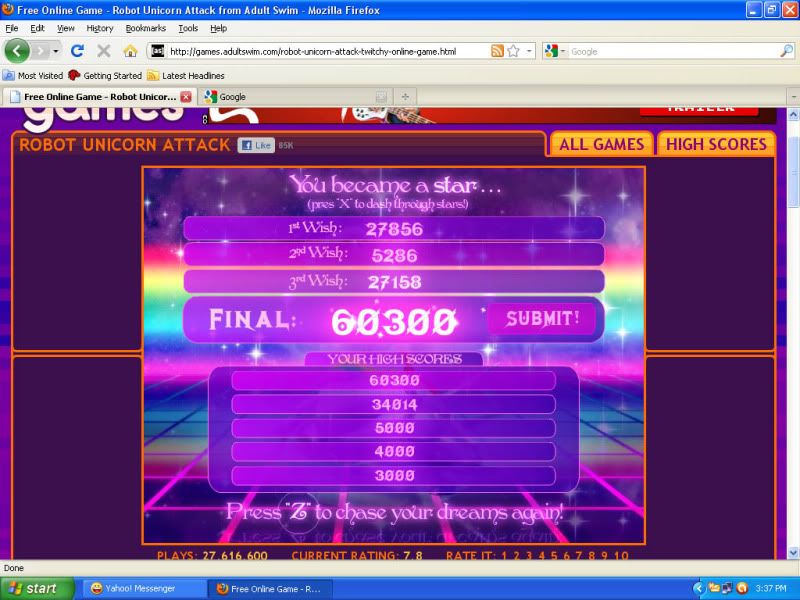 ...Let's see how high the scores can get shall we?

Edit:
Oh wait -