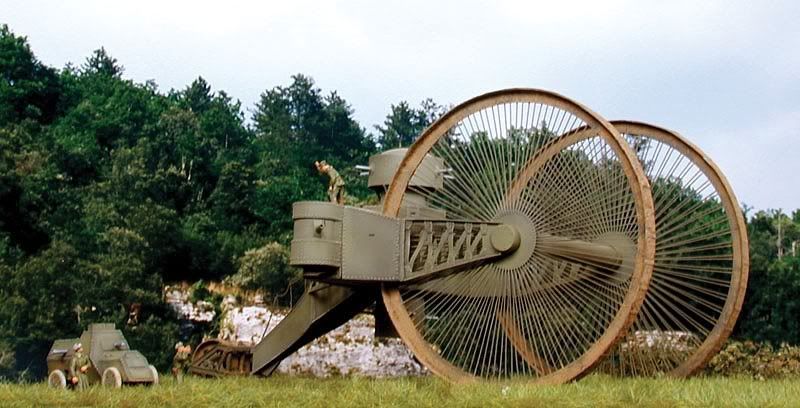 The Tsar Tank, also known as the Netopyr' (Pipistrellus bat) or Lebedenko Tank, was an unusual Russian armored vehicle developed in 1914–1915. The project was scrapped after initial tests deemed the vehicle to be underpowered and vulnerable to artillery fire.
The tank was different from modern tanks in that it didn't use caterpillar tracks—rather, it used a tricycle design. The two front spoked wheels were nearly 9 metres (27 feet) in diameter; the back one was a smaller, only 1.5 metres (5 feet) high, triple wheel, to ensure maneuverability. The upper cannon turret reached nearly 8 metres high. The hull was 12 metres wide with two more cannon in the sponsons. Additional weapons were also planned under the belly.
German NK-101 Minenraumer rolling mine exploder.
German Kubelwagen
Third Reich vehicle design was the sh*t

The Japanese had their own designs too, like:
Feel free to post whatever!